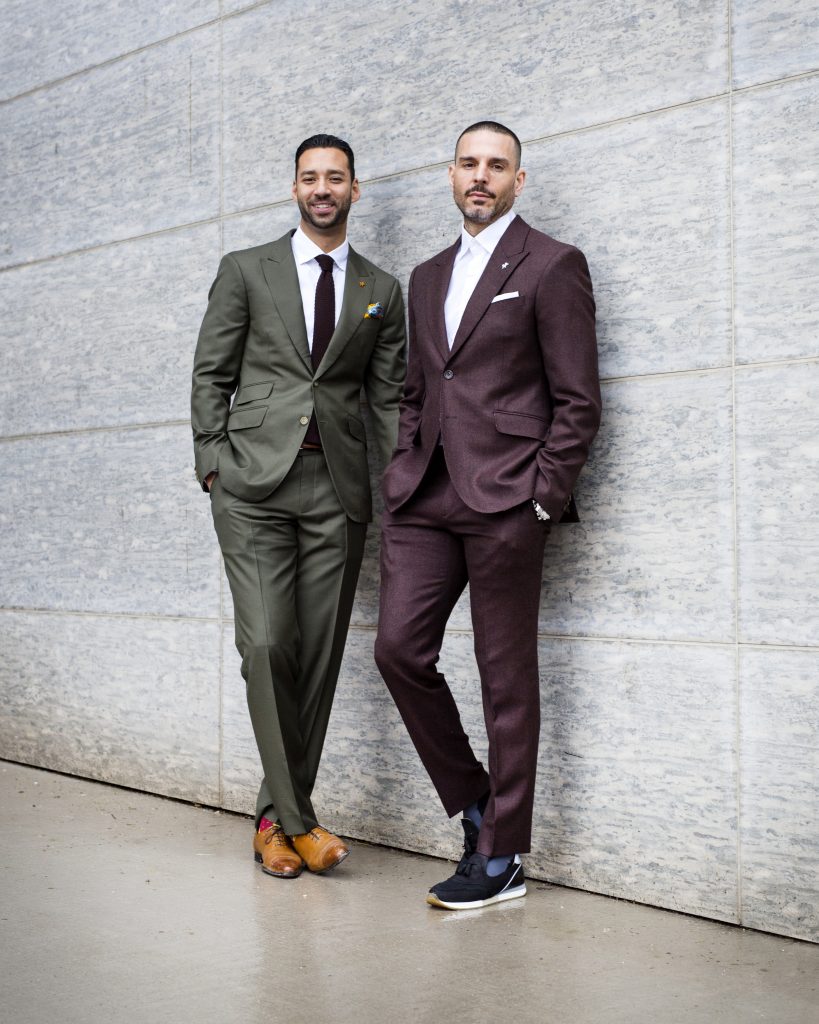 I'm not sure if you've ever had a bespoke piece of clothing before, but I can tell you, there is nothing quite like it; buying off the rack just doesn't compare.
My good friend Dennis Tavares, owner of Empire Customs has shown me the light. The process from start to finish was seamless (no pun intended). I had already been to their showroom at 116 Fort York Blvd and had an idea of what I was looking for. So the process began with a consultation over the phone with one of their in-house designers where we discussed the more nuanced details about what I was looking for — I wanted a suit that could double as something I could wear to a meeting or to a special event. Next, we discussed fabric and style selections. There are so many different types of fabric to choose from and so many things to consider with respect to your body-type, budget and comfort preferences; but their team is so on-point that they made this entire process simple and efficient.
Once all of the finer details are taken care of, they take your measurements
I mean they take over 30 different measurements with their proprietary system to ensure your suit is a perfect fit.
After that they craft the suit and you come in for your fittings until you are completely satisfied. They make sure that every single detail is perfect and that the fit is flawless. Truth be told, the experience of getting a custom suit was incredible. The team at Empire Customs is so careful and detail oriented, that I knew from the very beginning that I was going to be more than happy with the suit I got. They did not disappoint.
Sergio